What is credit management?
Financial terms such as credit management, accounts receivable and accounts payable can sometimes be confusing. These are related, but in what way exactly? Here are the most frequently asked questions answered for you.
What is credit management?
Credit management revolves around insights into the sending, follow-up, and collection of invoices. Credit management is also known as debtor management by many entrepreneurs. But also, collection, customers' credit information and maintaining or improving the cash flow can be included in it.
Debtor management as part of credit management
An important task of credit management is a solid debtor management. A debtor is a customer or supplier who has an amount outstanding with you. You are the creditor at that time. For example, the debtor can be a person, company, or government institution.
The moment you as an entrepreneur send an invoice to your customer, you naturally hope that the customer will pay quickly. In practice, however, this is not always the case. A customer often receives multiple invoices from all kinds of suppliers, so your invoice can be overlooked.
For good credit management, it is advisable to give your debtors a code, so that you can easily distinguish them from each other. Logical numbering reduces the chance of administrative errors. You can of course combine this with invoice numbers. But there are more things that help keep your debtor management in order.
DSO a clear sight on outstanding invoices
Days Sales Outstanding (DSO) is a commonly used term in credit management. It is the average duration of payment by customers, in other words: how long does it take for an invoice to be paid? The DSO differs per payment term that you use.
In the most ideal situation, the payment is received earlier than the payment term stated on the invoice. But in most cases, this is the same length or even longer. For a healthy cash flow of your company, you naturally want the DSO to be as short as possible to receive the money in your business account quickly.
Shortening the DSO is therefore an important task in credit management. An automated credit management system can help with this. For example, it appears that invoices with a payment link are paid faster than without a payment link.
Benefits of an automated credit management system
The entire transaction process can be automated. This helps entrepreneurs and finance departments to keep track of outstanding invoices, especially with 100 invoices per month or more. It is also possible to combine or integrate the Buckaroo credit management solution with other software.
What does this credit management software do? Among other things:
Import files (such as Excel) to generate invoices in one go.

Optionally send a payment link per e-mail or text message or place it in your debtor's client portal.

Manually or automatically send a "second chance" email to a customer if the payment was initially unsuccessful. You can often customize payment reminders including payment links to your own liking with logo, colour, font, and other characteristics. You also determine the payment schedules yourself according to the differences in your target groups.

Optional: automatically transfer outstanding invoices to a collection agency or (internal) customer service, including the payment history.
Arranging automatic credit management
Buckaroo offers various solutions for your debtor management and sending invoices. A logical choice if you already invested in arranging your (for example for a web shop) payment methods such as iDEAL, PayPal, Bancontact and direct debit externally.
Do you process invoices in an accounting program or invoicing system? And do you only need help with sending a payment link or a payment reminder? Buckaroo can also integrate the credit management solution with other software.
This article has been published 15 June on Dutch website mkb servicedesk.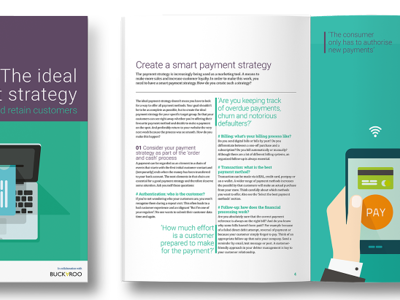 Whitepaper: The ideal payment strategy
To win and retain customers for you. Download our whitepaper with tips for the ideal payment strategy for free.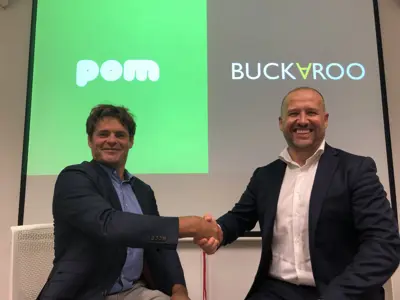 POM partners up with Buckaroo
The Antwerp based fintech company POM enters into a partnership agreement with Buckaroo. By working together, both parties intend to bring the payment experience for invoices, reminders, fines and other documents to the next level.