Enrich your checkout by adding the Belfius payment button
Belfius is a well-known Belgian bank and a popular payment method as well. Equal to the Belgian KBC bank, Belfius bank has its own payment button with which customers can make a payment from their online banking environment. The pay button is only available to customers with a Belfius bank account.
Payments via Belfius are guaranteed and real-time. This makes online payments with Belfius safe and direct for both seller and customer. Transaction details like the beneficiary, the amount and the description of the payment are provided in advance, eliminating the change of failed transactions.
About Belfius
Belfius was previously known as Dexia bank, a former insurance bank from Brussels. The bank was bought by the Belgian government in 2012. Belfius is composed of the terms Belgium, finance and us.
The bank provides financial services, loans and insurance. In addition to online banking, Belfius bank account holders can also pay online using a pay button. The payment method can be found in many Belgian checkouts, as an extension to other payment methods such as: KBC payment button, Bancontact by Payconiq, credit card and Sofort. Over 3 million people use the Belfius payment button, of which 1 million use the Belfius mobile app.
How does a Belfius transaction work?
The customer can choose to make a payment via PC/tablet or Belfius Direct Net. In this case, the customer needs a card reader to complete the transaction. More and more customers choose to pay via the Belfius app: Belfius Mobile. Mobile payments with Belfius can be completed in two ways:
The customer scans a Belfius QR code from a PC/tablet screen and will be redirected to Belfius Mobile.

The customer starts making a purchase from a mobile phone and ends up in the Belfius app from there.
Belfius aanvragen voor je checkout
Does Buckaroo already provide your payment services? Please contact us. Or apply here for the Belfius payment method: https://www.buckaroo.eu/solutions/payment-methods/belfius.
If you use one of our plugins, little adjustments will prepare your checkout for using the Belfius payment button. Do you use our API connection? We surely need to make some more adjustments. We are glad to help.
Read more: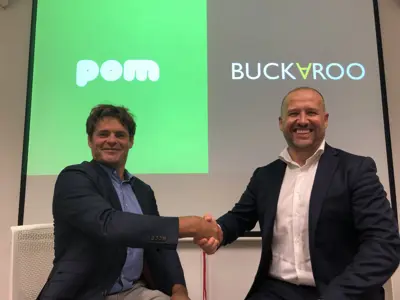 POM partners up with Buckaroo
The Antwerp based fintech company POM enters into a partnership agreement with Buckaroo. By working together, both parties intend to bring the payment experience for invoices, reminders, fines and other documents to the next level.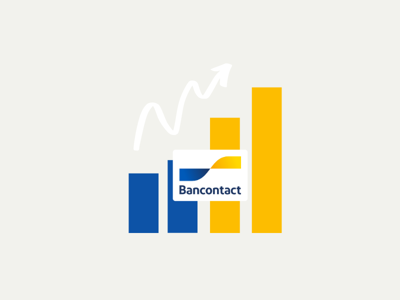 Record number of transactions with Bancontact
In 2020, 1.65 billion payments were made with Bancontact. A rise of 10% compared to the previous year. Bancontact shared the figures with Buckaroo.