The 10 payment trends that will shape 2020 - faster, safer and easier
The ideal payment strategy combines automation, personalization and user-friendliness. In 2020, smart technology will enable faster, safer and easier payments. Which developments for your checkout page are already available today?
Make payments faster
Full focus on smartphones
According to Buckaroo data, 53% of all payments are either started or completed on a smartphone. So make sure that online payment isn't just mobile-friendly but specifically tailored for all devices ‒ whether they be tablet, smartphone or desktop. Don't use a checkout that simply adjusts itself to mobile screen dimensions. You want a checkout that is tailored to the full range of functions of a smartphone. With buttons with finger-friendly design and card data that can be scanned via your smartphone's camera lens.
Smart checkout technology
A smart checkout remembers your favourite payment methods ánd your bank. This self-learning payment technology ensures that if you have a Triodos bank account which you always use to pay your iDEAL payments with, Triodos is the first bank to be listed during checkout. And not ABN Amro, simply because its name begins with the letter 'A'. Personalization outweighs alphabetical order.

Apple Pay and other e-wallets
Ten years ago, losing your wallet was probably one of the worst things that could happen.  In 2020, you panic when losing your phone. Simply because your phone is your wallet (and so much more). In 2020, e-wallets like Apple Pay, AliPay and WeChat Pay will become more popular than ever in the Netherlands. Although Chinese e-wallets are not very likely to be embraced by Dutch consumers any time soon, they are a popular payment method amongst Asian tourists in our country. Ever paid with Apple Pay? Then you'll get used to it quickly.
The Payconiq payment app is popular within the Benelux. You pay by phone using a QR code. "The easy way to Pay." Payconiq is a joined venture of European major banks, including ING, Rabobank, ASN Bank, RegioBank, SNS, KBC and BNP. Consumers pair their bank account with the app once and can thus make direct mobile payments, offline as well as online.
The Fast-checkout
Amazon started it, and now fast-checkout is becoming more common on product pages in the Netherlands. Thanks to fast-checkout, you no longer have to enter your address details and are able to pay directly from a product page. Omitting steps such as 'shopping cart', 'viewing the items in your shopping cart', 'account details' and 'checkout'. You simply choose a product or service and are immediately directed to payment. Both Apple Pay and PayPal Express offer fast-checkouts in the Netherlands. Consumers can skip the entire shopping cart procedure, simply because Apple or PayPal already has all payment data.

Make payments easier
Subscription Services via SEPA direct debit
Transfers, direct debits or SEPA direct debits. It all sounds rather old-fashioned, but it is still the most used payment method next to iDEAL. Direct debit is easy for your customers and boosts your company's cashflow. Subscription models are on the rise online: from one-off product sales via iDEAL to recurring (smaller) monthly payments. This separates the moment of purchase from the moment of payment, with the seller taking the payment initiative. Bear in mind that setting up a payment obligation, which often varies per customer, requires a lot of administrative hassle if payments aren't automated correctly.
The solution? Automate your subscription services, subscription fees or recurring payments with Buckaroo recurring payments or Buckaroo Subscription Services. Both payment solutions include credit management, so no unpaid bill remains unnoticed ever again.
Pay via QR
Payment references no longer have to be imported. Just scan the QR, approve authorization and you're done. Pay and go. Is our payment behaviour following trends on the Asian market, as has been predicted for many years now? It will definitely take some time before Dutch consumers embrace the QR code. Nevertheless iDEAL, the most popular payment method within the Netherlands, is fully committed to QR payment. Currence, the owner of iDEAL, regards QR as the bridge between offline and online. Which is true. Scan a QR code from a desktop or laptop screen, a display from a cash teller or sticker, and subsequently finalize payment on your smartphone. This technology makes omnichannel payment easier. Familiar (wellknown) QR payment methods are: iDEAL QR, Payconiq, WeChat Pay, AliPay and the QR code that leads to a payment page or directly to checkout (ask your Payment Service Provider for details).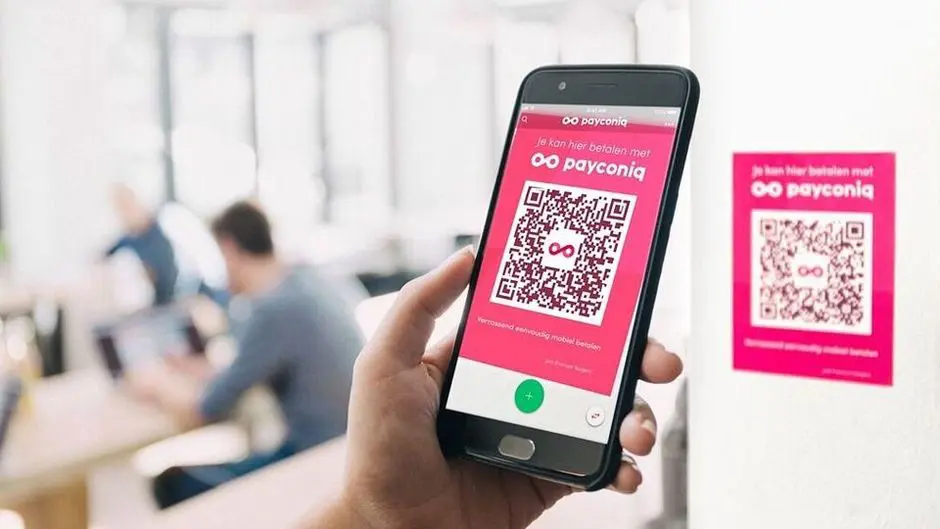 7. PSD2, the new European highway

You've probably never heard of it. Which is perfectly fine. What is PSD2? To put it simply, PSD2 is a new directive between all European banks. The advantage? Faster payments and even instant payments. With instant payments, the amount is transferred to a different account on the very same day, irrespective of the fact whether the account is from a different bank, it's an international payment or the transfer takes place on a Sunday. For PSD2 is different than traditional bank systems, which only process transactions on working days and during office hours. 

The European Central Bank had originally planned to connect all banks in Europe to this 'highway' by January 2019. Unfortunately, not all countries were able to meet the deadline. The Netherlands were one of the countries that fell behind schedule. It's all a bit more complicated in the Netherlands than in other countries, partly due to the fact that our country has embraced AVG legislation. The AVG ensures that personal data and bank details can not be interchanged with other parties that easily. Which is precisely what undercuts fast payment (via direct access-to-account). The Netherlands are therefore facing a dilemma. What's more important: fast payments or protection of personal data? Need more information? In 2018 Buckaroo organized a PSD2 roundtable during which the most frequently asked PSD2 questions were presented to experts.

What is happening in 2020? This year, various PSD2 products are in the pipeline. These are mostly foreign initiatives. Deutsche Bank, for example, is working on a new payment method: Request 2 Pay (which will be available via Buckaroo shortly.).
Make payments safer
Fingerprint and face recognition
Back in 2013, MasterCard introduced the 'selfie payment', which could be authorized with a selfie of your own head. Fingerprint and face recognition on most smartphone models have accelerated this development. Making payment not only faster but also safer. Apple Pay, for example, is one of the safest payment methods because it uses two-step verification (or 2-factor authentication).
Two-step verification
A username combined with a password. A card number and a PIN. Logging in with just a password or PIN is no longer sufficient. There has to be a second step via a path other than just your memory. For example by using an automatically generated code on Google Authenticator. Or an automatically generated QR code. Preferably using a different device than the one you want to log into or authorize payment with. Are you paying with your creditcard on a desktop? Then authorize payment with your phone. Credit card payments have had an additional step in the payment process for some time now: a ccv code has to be provided, which can only be found on the back of the card. As of September 2019, creditcards are nevertheless obliged to ask a second verification as well (Strong Customer Authentication: What is SCA?). This means adding an extra step to the payment process for most creditcard payments. Due to the introduction of SCA, many webshops dread conversion loss because it might lead to delay and abandonment during the payment process. Yet payment solutions such as client-side encryption and tokenization (the safe storing of payment data) might ensure a safe, easy and faster payment process.

Pay via creditcard without having to leave the main screen
Recently, two-step verification (2-factor authentication) has become obligatory for creditcard payments. To ensure payment security, the customer has to enter creditcard data within a protected environment. Although leaving the main screen enhances safety, it does not exactly enhance conversion. Each additional step in the payment process adds to the risk of potential abandonment. Buckaroo has however come up with a solution. Via the Client-Side Encryption (CSE) technique it is possible to eliminate having to leave the main screen and finalize payment directly on your own website, webshop or app. The CSE technique ensures that credit card data are encrypted exactly in that part of your website where payment data have to be entered. This makes creditcard payments (and other high-security payments such as the German payment method Sofort) faster yet safe. In other words: a useful new payment solution with regard to the legislaton concerning strong-customer authentication.
In short, your payments can be improved
Follow the payment trends and use the technology available to you in 2020. It's often just a matter of making a small adjustment to your current checkout and far less time-consuming than you'd imagine. Ask your Payment Service Provider for advice.