Bancontact Expands Its Payment Solutions with One-Click and Recurring Payments via Buckaroo
Utrecht, 23 July 2020 - Payment Service Provider Buckaroo is expanding its payment products with Bancontact Wallet Initiated Payments (WIP). Parties that process Belgian payments via Buckaroo can now use One-Click-Payments and Recurring Payments via Bancontact, making online payments even faster and easier for Belgian consumers.
"Listening to the wishes and needs of merchants when it comes to constantly improving the shopping experience is our objective," underlines Nathalie Vandepeute, CEO of Bancontact Payconiq Company. "The ability to store Bancontact card data for recurring and one-click payments is a challenge we would like to address in cooperation with Buckaroo."
What is Bancontact WIP?
As a local player, Bancontact Payconiq Company offers secure payment solutions, tailored to the needs of every merchant. The Bancontact card is the reference for electronic payments, with over 1.43 billion transactions in Belgium in 2019.
Bancontact WIP (Wallet Initiated Payments) is an additional service provided by Bancontact. This function has been developed at the request of merchants in order to make the shopping experience even easier for consumers. Following a one-time registration of the Bancontact card, the service makes it possible to perform transactions without 3D-Secure authentication.
This has a direct conversion effect, as the steps to complete a transaction are reduced significantly. It makes one-click checkout possible and recurring payments easier.
One-Click and Recurring Payments
The Bancontact Wallet has two basic functions. One-Click-Payments, a fast-checkout function that allows consumers who have previously chosen to save their payment details to complete a payment with a single click. In addition, the Recurring Payments solution takes care of recurring payments, payments in parts and subscriptions. Recurring payments can be processed automatically via the Bancontact Wallet without the consumer being asked for a payment confirmation every time.
Low-risk, High-volume
Bancontact will offer this service only to low-risk, high-volume merchants, with a minimum of 25,000 Bancontact transactions per quarter. If you qualify for Bancontact Wallet Initiated Payments, it is possible to use the Bancontact One-Click-Payments and Bancontact Recurring functions. Every merchant will have to go through an official WIP application process that Buckaroo will supervise.
Bancontact WIP requests
Mail sales@buckaroo.nl or ask your account manager at Buckaroo for more information, Buckaroo is more then happy to guide you through the application process at Bancontact.
About Bancontact Payconiq Company
In 2018, Bancontact Company and Payconiq Belgium joined forces and merged to form Bancontact Payconiq Company. The company is an initiative of AXA Bank, Belfius, BNP Paribas Fortis, ING and KBC. The Payconiq payment app by Bancontact brings together the best of both worlds. It can be used it to make mobile payments, in complete security, in shops and webshops as well as between private individuals, and even to pay invoices or bills. The app is for all Belgians – it works on both iOS and Android smartphones – and is accessible to the customers of 20 banks. The app works wherever it used to be possible to pay with the Bancontact or Payconiq app. The Bancontact card continues to be the reference for electronic payments, with more than 1.43 billion transactions in 2019 in Belgium. The payment app and the payment card complement each other perfectly so that users can pay easily, anytime, anywhere.
As a local player, Bancontact Payconiq Company offers payment solutions, secure and tailored to each merchant, whether it is Payconiq or Bancontact. The biggest challenge the company faces is to constantly evolve cashless payment solutions, making them as "invisible" as possible. And this within the framework of a strong Belgian foundation, which is decisive for the flourishing of our own economy.
For more info
About Bancontact Payconiq Company: bancontactpayconiq.com
About the Bancontact card: bancontact.com
About the Payconiq by Bancontact app: payconiq.be
Related articles: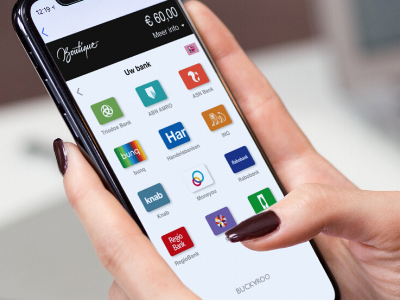 The 10 payment trends that will shape 2020 - faster, safer and easier
In 2020, smart technology will enable faster, safer and easier payments. Which developments for your checkout page are already available today?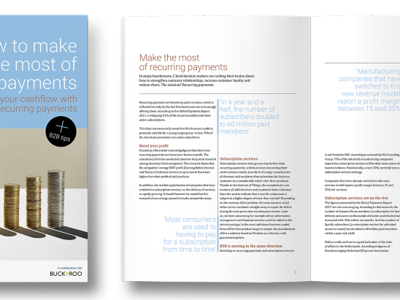 Whitepaper: How to make the most of recurring payments
Loyaliteit kunnen verhogen en de uitval kunnen verlagen? Optimaliseer abonnementen en terugkerende betalingen, oftewel recurring payments.