What will our consumer behaviour look like in 2026?
While the global pandemic already in 2020 affected our abilities to predict the future consumer behaviour, the consequences of Covid-19 in 2021 will only cloud the view more. Commissioned by ShoppingTomorrow, GfK investigated the future of consumer behaviour based on a survey among 1,014 Dutch consumers.
40% of purchases online in 2026
The pandemic still affected our consumer behaviour at the beginning of this year. Due to the closure of non-essential stores, the share of online purchases increased sharply. This pattern is expected to remain unchanged in the coming years. A third of de survey participants expect to spend online the most on computers and accessories in the coming year. This is probably related to the working from home situation that is integrated in many organizations post-corona. On the other hand, consumers expect to spend less on DIY/garden and home & living. A category that flourished in 2020. The total share of online purchases in 2026 is expected to remain high, at around 40%. This mainly applies to purchases in the sports & recreation, health & beauty and food categories.
Cross-border purchases
It is the expectation that 13% of online purchases will be cross-border by 2026, in other words purchases from abroad. This mainly concerns household appliances and electronics. However, half of consumers still prefer a Dutch or European online store to a large international player (like Amazon), even if the prices are higher at a local online store. Nevertheless, three quarters of consumers do expect that cross-border e-commerce will increase in the next five years. The fact that e-commerce and data technology make personalized shopping possible is seen as an advantage. On the other hand, there is a great need among consumers to be able to make uncontrolled and free choices, data technology is still being feared.
Online less need for personal advice
During the pandemic, consumers have started to shop online more often. Reviews and product information play an important role in this. The actual purchase often took place in-store. While other consumers preferred personal advice while visiting a store, before making a purchase online. However, research shows that 40% of consumers do not want to be actively approached while shopping online. The collection of personal data is seen as necessary evil. Less than 10% experience benefits from it. Therefore, consumers are often reluctant to share their personal data, they first want to be acquainted with an online store before creating an account, for example. Once a consumer trusts an online store, they desire a personal shopping experience based on personal data. For 53% of the consumers this is even a reason to later return to the same online store.
Purchases of higher value
Furthermore, GfK's research found that purchases during the pandemic were of (emotionally) higher value in a third of the cases, such as a new car or lighting in the house. This has to do with the unconscious need to confirm your identity in times we are confronted with our mortality. Purchases of luxury reinforce our urge to express our identity, according to a webinar from Unravel Research. Consumers whose consumer behaviour remained unchanged during the pandemic do expect to make more purchases of higher value in the future. And there is a good chance that these purchases take place on a marketplace, since 69% of the participants indicate to be aware of the external seller behind a platform. The interesting thing here is that 34% went to the third-party seller's website directly for making a follow-up purchase afterwards. Marketplaces have become indispensable, but that does not imply the end of an era for individual online stores.
Read more: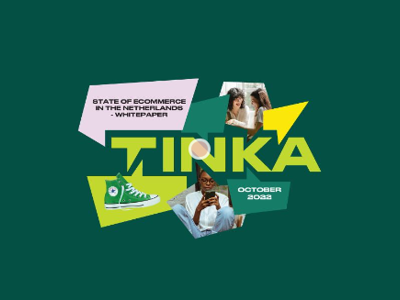 Payment method Tinka desired for expensive purchases
A new sofa, dining room table or HIFI set. We make more and more purchases online, as well as expensive ones. As a consumer, do you dare to pay in advance with iDEAL, or do you opt for the secure dedicated pay-after-delivery method?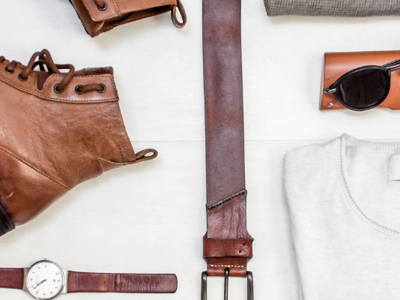 How online fashion stores benefit from post-payment services with AfterPay and Buckaroo
48 percent of Dutch online shoppers desires to pay after receiving their purchase. This means that post-payment methods play an important role in the payment experience of consumers.