AfterPay starts MAKE IT HAPPEN campaign for merchants & consumers
"More traffic, more transactions, more delighted customers" is the goal with AfterPay's MAKE IT HAPPEN campaign. For simplicity and effectiveness, the campaign links directly to the merchant's e-commerce websites, such as Decathlon, Loavies and Med Pets.

In this way, AfterPay aims for an increase in visibility of the merchant brand among consumers who have a "shop first, pay later" need. In addition, the merchants offer incentives to transact with AfterPay, creating a win/win/win strategy.


From wishlist to cart
'MAKE IT HAPPEN' is born from the idea that a lot of consumers keep wishlists of what they want to buy, to be exact 60% of them. AfterPay's flexible payment options lift the barriers to make these wishlists come true.
"I am excited to launch the MAKE IT HAPPEN Campaign Platform and to work together with our fantastic Merchants and Partners to drive combined success and enable growth together", says Nikki Constantine, Director of Marketing & Brand at AfterPay.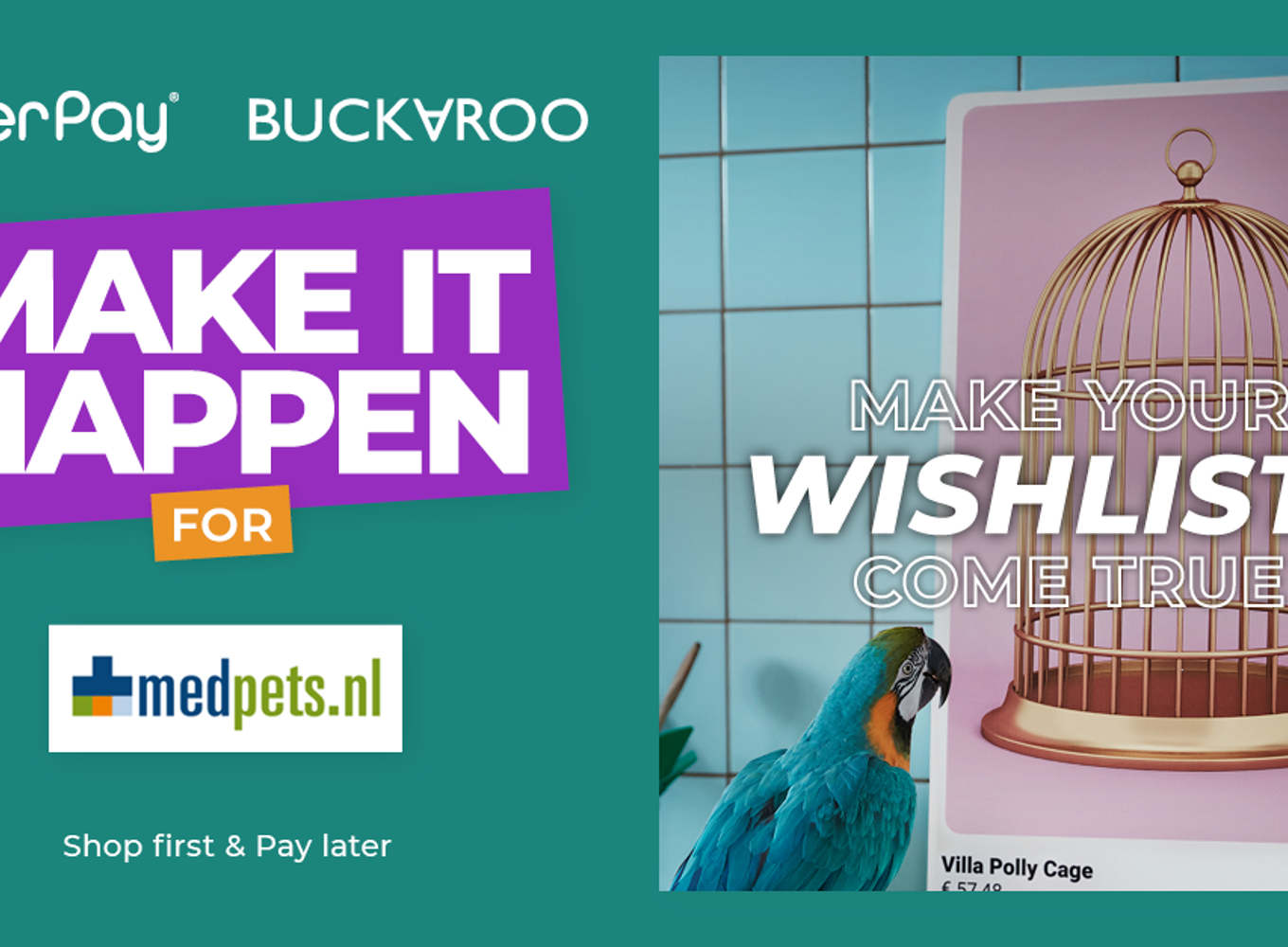 Peak Season asks for postpay
According to AfterPay Insights research approximately 26% of the Dutch consumers are planning on shopping on Black Friday. Zooming in on Dutch Black Friday and Cyber Monday shoppers, AfterPay Insights sees that Media/Electronics is expected to be the top selling category. Fashion/Cosmetics is expected to be the second most popular category with 43% of consumers intend to shop. And we can also expect Household / Home Improvement purchases to experience a significant uplift.
AfterPay in your checkout
Do you want to profit from the advantages of AfterPay for your consumers in sight of the festive season? We're glad to help you.